Summit Wealth Automates 50% of Quarterly Report Generation Using RPA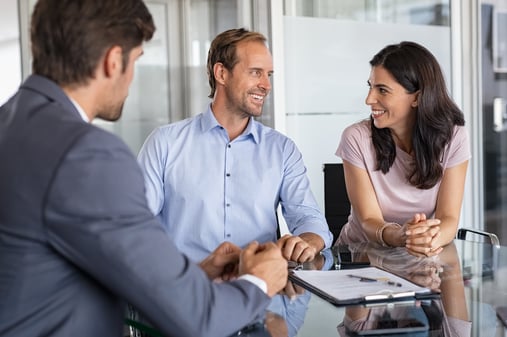 The financial sector faces many unique challenges when it comes to data collection, customer relationships, and security. Fintechs have revolutionized this sector, making it more agile than ever before.
Traditional financial service providers now find themselves at the crossroads of digital transformation. They've recognized big changes are needed if they want to keep up.
Robotic Process Automation (RPA) is one solution that is gaining traction within the financial services sector. This technology enhances productivity and business efficiency, allowing internal teams to focus their attention on high-priority tasks.
Wealth Summit has always prided itself on offering a high-quality service, complete with an exceptional customer experience. But they were finding it increasingly difficult to create value-driven quarterly reports for their clients.
Find out how Wealth Summit was able to implement an RPA solution, cut labor costs, and create personalized quarterly reports at scale that focused on the individual customer experience.
About Summit Wealth
Summit Wealth is a financial consulting service provider that works in several key financial services industries, including insurance, pension and benefits, and financial and estate planning.
The Problem
Summit Wealth was dealing with an increasingly high volume of time-consuming tasks related to generating high-value quarterly reports. This task was decreasing productivity as it required the attention of key members of the Summit Wealth team. The large influx of reports was putting a strain on labor and ultimately led to missed deadlines, which were directly impacting the customer experience.
Summit Wealth needed an IT partner that could provide RPA solutions to speed up the repetitive tasks involved in generating reports and free up labor for more demanding tasks like personalized reporting across the board. Without compromising customers' privacy, they needed a solution that would improve efficiency and lower operational costs.
The Solution
Summit Wealth partnered with Tangentia to implement an RPA system that could streamline quarterly report generation.
Tangentia implemented an RPA solution that optimized personalized reporting through automation. With data on employee workflows and extensive knowledge of the finance industry, Tangentia was able to customize an RPA solution that would fast-track reports through automatic data capture processes.
The automated bot created a unique client-based solution that would navigate the appropriate websites and transfer data into a variety of templates in order to produce a client-ready report. All employees had to do now was do a quick edit and send it off for approval.
"Tangentia has relieved pressure from my employees for a task they
didn't like doing. The accuracy of the reports has greatly improved.
I'm fully confident that automation has increased our capacity to
take on more clients seeing as we can now handle all the additional
reports required to manage them."


Paul Sabat
Managing Partner at Summit Wealth Advisory Group Inc.
The Outcome
The time it took to generate a quarterly report went from one hour to only a few minutes. With less time spent on these tedious tasks, employees could work on more pressing projects, reducing the company's operational costs.
Tangentia's automated solution now plays a critical role in the creation of over 50% of all quarterly reports at the company and has led to increased accuracy of data capture and personalized investment portfolios to meet their client's needs.
Summit Wealth is on the path to expanding their automated operations and have considered developing a chat bot to create a more unified customer experience.
Download the Full Case Study to See How We Optimized Wealth Summit's Business Efficiency Through RPA.