Maintain Network and Business Continuity During Increased Strain
The telecom industry is facing unprecedented challenges. As organizations around the world shift their employees to working remotely, service continuity has never been as critical as it is now. Customers have greater connectivity needs and expectations for rapid service.

Robotic Process Automation (RPA) can help telecom providers rapidly manage the increased capacity and demand with millions of people working and studying from home.

In this special report, "Transforming Telecommunications with Intelligent Automation," Automation Anywhere shares leading best practices.
Read this guide to find out how RPA can:
Ensure Service Continuity
RPA monitors usage patterns and helps manage network traffic.

Meet Increased Customer Service Demand
Attended automation assists contact center agents to more quickly respond to rising call volume.

Maintain Telecom Operations
Software bots offload repetitive tasks at scale with greater accuracy.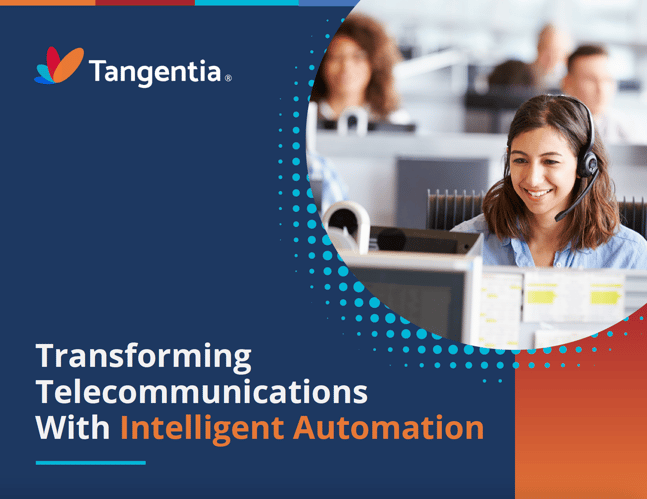 The power of partnership is here
Connect with Tangentia and find out how our partnership with Automation Anywhere can help you revolutionize your business processes.