Download the UiPath vs Automation Anywhere eBook
Where Robotic Process Automation is concerned, UiPath and Automation Anywhere are arguably the two reigning titans. Each one has its own unique approach to the industry, and each one is suited for a specific type of use case — and as specific set of industries.
Unfortunately, figuring out which of the two works best for you can be downright overwhelming.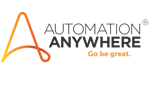 Tangentia is here to help. In this eBook, we'll go over what's involved in selecting an RPA platform, and what criteria should be used to evaluate potential solutions.
We will then apply the criteria to both RPA vendors and provide a side-by-side comparison to help you decide which of the two is the best choice for your organization.